Proudly made in the U.S.A.

NO-SPILL® is a registered 

Trademark of No-Spill Inc. 

While others opt for a low price point, we aim for the highest quality at a reasonable price.  No-Spill   delivers the best overall value.

The Nozzle:

The Can:

What the Dealers say...

"The button is the key. Even my customers understand the button concept and they know how to work your can right away with no issues."

"Once customers see how easy they are to use they don't care about the price - they really just want something that works and yours is obviously the best available."

"No Spill cans have changed my gas can department from nothing but complaints to nothing but compliments."

"After carrying a few other "no spill" container brands, finding your product line was a revelation...an easy sell and lots of praise..."

What the Customers say...

"Your gas cans have really helped me in my business. Before I found your product, I was having a real hard time with the plastic gas cans spilling gas and emitting fumes. I have a tree company, and good fuel cans are essential for my business."

"The can works great! Every other gas can out there should be outlawed. With this one you don't spill a drop."

"Best gas can I ever used. Well made and really works. Intelligent design for filling a chainsaw."

The button makes it easy.

Our slogan is true.  Simply press the button to pour.  It's intuitive.  This is the easiest gas can to use on the market - it's not even close.  A gas can should be easy to use.

Don't overfill with Auto Stop.

We used simple physics to develop a nozzle that automatically stops the fuel flow when the target tank is full.  Just hold the button down.  Simple.

Don't wait so long.

Our patented nozzles flow up to twice as fast as other nozzles.  No gurgling or interrupted flow.  When filling up large equipment how long do you want to hold a 40 lb. 5 gallon tank?

Don't push around your equipment.

We have the only can that lets you pour gas without touching the target tank.  All other current nozzles require pushing against the tank to open their valve.  This force can move or roll your equipment.  Not good.  Remember our valve is controlled by a button.

See what you have.

Double wide view stripes on both the front and back of our smaller cans.  Now you know your fuel level from across the yard or garage.  No guessing and no extra trips to the gas pump.  Every gas can should have view stripes.  No-Spill   is the only can with them.

Lasting power.

Our cans have the thickest skins.  A robust 70% thicker than most cans.  This costs much more to make, but you get what you pay for.

Comfortable.

Three handles on each can.  Finger handles on each nozzle, and a finger slot on the bottom of each can (rear handle on the 5 gal.). Your hands share the weight and are in a comfortable position to pour with accuracy.  Our design makes it easier to hold.  The top handle is for carrying.

Features...Functions...& Benefits...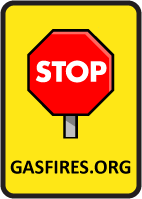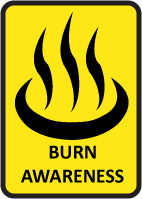 All of our containers and flame mitigation devices may be covered by one or more of the following US Patents: 9,174,075; 10,029,132; 10,307,625; 10,792,525; and US D920789